It is Thursday and I am participating in
Carin's
Shoot Me challenge. Today is your chance to post a photo of yourself alone or with someone. Too often, I am not in any photos because I am the one taking the photo.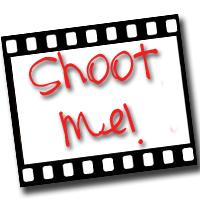 Ashlin and I painting the bottoms of the pumpkins. Hopefully, we will have completed pumpkins by Sunday.

Justin had to be close to the painting project, but he told me to not get the paint on his clothes.
Take care,
Michelle