Today for me is Week 23 of 52 in the "Shoot Me" Challenge hosted by Carin over at
Forever in Blue Jeans
. This is your chance to step out from behind the camera and post a photo with you in the picture.
Today's photo shows what we attempt to do each day at our house. The three girls have school work to do, especially reading. I know it is summer, but the girls do not get a free pass on school work. We don't want them to go back to school in the fall having forgotten everything and be behind. We try to work on some activity for 30 minutes to an hour each day. All three of the girls are signed up for the summer reading program at the local library and we can be found there each Tuesday morning at 10 o'clock. Erica reads at that time for 20 minutes to one of the staff librarians. She gets tired of reading to me, so, this is a change of pace for her.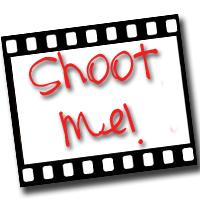 Cara reading to Justin and Tyler.
Helping Erica with phonics worksheets.
Take care,
Michelle