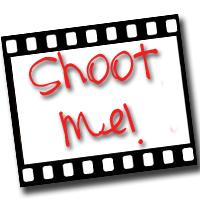 Today is Week 12 of 52 in the Shoot Me! challenge sponsored by Carin over at Forever in Blue Jeans. Every Thursday you step out from behind the camera and post a photo of yourself. It can be a photo of just yourself, or with your kids, or with your husband. Just make sure that you are in the photo.

This week's photo was taken last weekend when my husband and I were in Cancun, Mexico for a vacation. This photo was taken from the balcony of our room.
I know I haven't been blogging for the last week. Since getting back from vacation I have just been tired and I am trying to catch up with a few other things. I will be back on Monday with a renewed effort for blogland. Today is the first day that I have even logged on to blogland, so I am way behind. I will try to catch up this weekend.
Take care,
Michelle