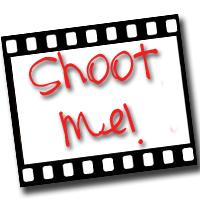 Today is Week 11 of 52 of the Shoot Me! Challenge sponsored by Carin over at Forever in Blue Jeans

This is the one day a week where you post a picture of yourself. Too often we are the ones taking the pictures and are not in the photos. Check out other moms photos on Carin's site.
This week I am posting a photo of my husband and I from February 2009 when we took a vacation to Cancun, Mexico to celebrate our 10th wedding anniversary. Today we are leaving for a short vacation back to Cancun. We will be back late Sunday night. I cannot wait to step off the plane and it be 85 degrees and sunny. Tomorrow I will be found on my lounge chair by the pool with a fruity drink soaking up the sun and just relaxing.
Take care,
Michelle